Welcome ! I'm DR. Nicolas plain 
Scientific explorer
I use my paraglider which I transformed into a flying laboratory

to carry out scientific measurements in the most remote places of our planet.

It also allows me to interview guests in tandem paragliding to give a new look at our ecosystems.

and jointly find solutions to concretely accelerate the ecological and social transition.
Portrait
on french national TV
To change the world, we must not only act but also DREAM, not only plan but also BELIEVE!
Documentary Collection
save the Alps!
AMbassadeur for the European Union – Alpine region
Preserve our mountains through the commitment of the men and women who work every day to find and implement concrete solutions
Biography
I am 29 years old and I come from a small village in Vercors massif in the Alps. Since I was a child I have been walking the mountain and I have already seen the effects of climate change on glaciers, forests and biodiversity.
To understand and explore these subjects I studied climate and environmental sciences at the Ecole Polytechnique, the Ecole des Ponts, the University of Berkeley in California and then in an interdisciplinary PhD.
I then worked on these climate/environment topics for research organizations (Grenoble Alpes University, IGE, GAEL), public institution (Meteo France), foundations (Solar Impulse Foundation), strategy consulting firms (The Boston Consulting Group), large private companies (EDF, Schneider Electric), and then joined the high administration with the IPEF Corps and the COP21 interministerial team alongside Ségolène Royal to work with the various international institutions. All these experiences have allowed me to better understand what are the existing obstacles to accelerate the ecological and social transition and the need to build bridges between these institutions to lift them. 
To do this, it is necessary to push these different actors to meet, understand each other and speak the same language to move together quickly and in the same direction, drawing on the work of scientists in climate sciences, economics or social sciences. 
That's why in 2015 I created the NGO "Fly for the Earth" to popularize this scientific knowledge through simple and impressive short paragliding interviews with experts in these fields. Following the success of these videos, I launched the science and discovery documentary collection "Save!" broadcast on TF1, Ushuaia TV and France Télévision in which we exchange with the various actors at the local level to find concrete solutions that will accelerate the ecological and social transition.
Paragliding plays a central role in these documentaries as it allows us to better understand the ecosystems we fly over with our guests by taking height, while showing magnificent aerial images, without any pollution. It also allows me to make scientific measurements in the most remote places of our planet.
In parallel, with our teams, we produce videos and I make conferences for organizations that wish to have innovative communication on these topics, combining beautiful images, scientific content and environmental protection.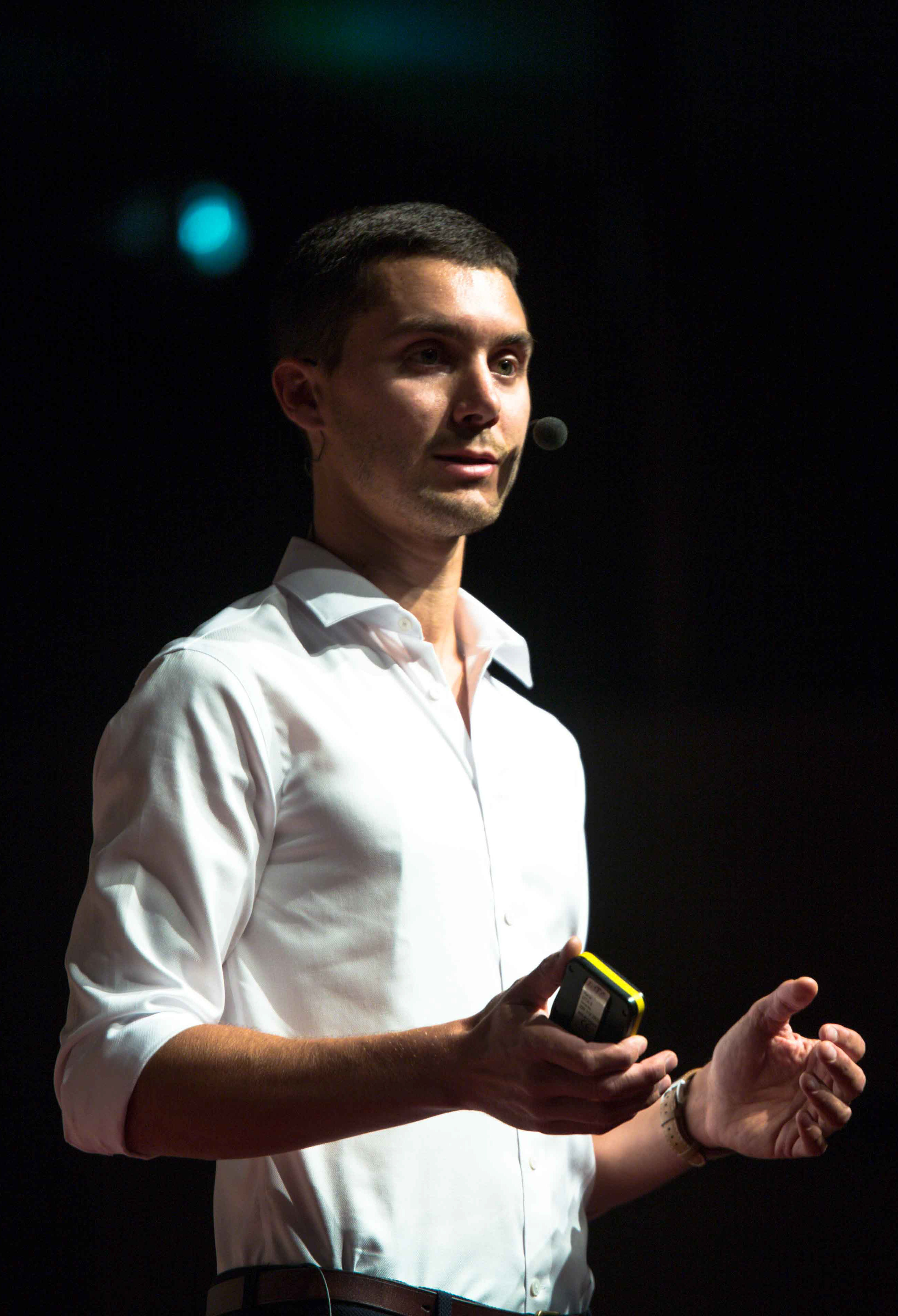 Ambassador for Science festival in 2020!
TEDx – Carbon neutrality for 2050 in 3 steps
THE ALPS are collapsING
Plan B
ecological and social transition conference
Crossing the Alps 1000 km
TRAIL Paragliding bike
THE MONT blanc in PARaglading 5600 metres
Exploration
outdour sports
TEDx – access to electricity
renewable worldwide
Full crossing of belledonne in skiing
I am an expert for the Solar Impulse Foundation to label solutions that are both cost-effective and environmentally friendly as part of their World Alliance for Efficient Solutions program! 
I also have the opportunity to be part of an international schneider Electric: Access to Energy team to create and develop solutions to bring renewable electricity to the most remote areas in Africa and Asia.
In this context I reflect on the issues of access to energy in the South and the impacts that #blockchain could have in this sector 💡🌍
Grenoble TV for a highlight of sports outdoors and environment